Our practice

Eastern Suburbs Surgical Specialists offers private and public patients a comprehensive range of services from the one conveniently located Randwick practice.
Our surgeons specialise in head and neck, skin cancer, general, upper GI, weight-loss and urology procedures.
Because complex patients require extra support, we also have a perioperative physician available to assess and manage patients' medical issues before, during and after their surgery. This additional care helps them transition through the hospital experience as smoothly as possible.
We strive to see new patients within one week of enquiry, and will attend immediately to urgent cases. Our specialists understand the importance of clinical care providers working together for the best patient outcomes. Therefore, they strive to be as accessible as possible to a patient's entire healthcare team and welcome direct contact from GPs, even after hours.
"By spending more time with patients in consultations, we can best prepare them for surgery and an early return to function. We tailor procedures and treatments to patients, avoiding a 'one-size fits all' approach."
Other Surgical Specialists
Dr Robert Gandy
Specialist Upper GI, Hepatobiliary and Bariatric Surgeon
MB ChB (Leeds), MRCS (London), MS (Sydney), FRACS
Hernia Repair | Bariatric Surgery | Gallbladder Surgery | Anti-reflux Surgery | Liver and Pancreatic | Cancer Surgery | Endoscopy | Robotic Surgery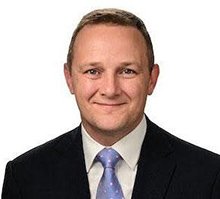 Dr Gandy is a specialist in complex upper GI and weight-loss surgeries. He can provide a wide range of general procedures, such as endoscopy, gallbladder surgery and hernia repair, as well as surgical treatment for patients with high BMI or metabolic disease.
Over 90-percent of Dr Gandy's operations are performed using minimally-invasive techniques, including micro-laparoscopy and robotics, and are combined with modern regional and gas-free anaesthetics. This equates to less pain and an enhanced recovery for patients undergoing invasive upper abdomen surgeries.
Dr Gandy also treats patients in private and public facilities:
BodyFree Weight Loss Clinic (bariatrics only)
Prince of Wales Public Hospital
Prince of Wales Private Hospital
For appointments and more information contact 02-8599-4360 or visit www.keyholesurgeon.com.au
Dr Richard Savdie
Urologist and Robotic Surgeon
MB BS (Hons), MS (Urol), FRACS
Urinary Conditions | Prostate Cancer| Benign Prostate Hyperplasia| Sexual Dysfunction| Kidney Stones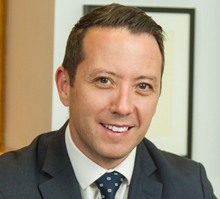 Dr Richard Savdie is a Urologist and Robotic Surgeon with a focus on minimally-invasive cancer surgery. He has a special interest in prostate conditions and the innovative management of Benign Prostate Hyperplasia (BPH).
In his general urological clinic, Dr Savdie treats a wide range of conditions encompassing vasectomy, circumcision, bladder and urinary conditions, kidney stone surgery, sexual health and dysfunction, penile curvature surgery, and laser prostate surgery.
Dr Savdie treats patients in private and public facilities:
Appointments:
Prince of Wales Hospital
Prince of Wales Private Hospital
St Vincent's Private Hospital Sydney
For more information call 02-8382-6959 or visit www.easternsuburbsurology.com
Dr Christina Norris
Geriatrician
BMedSci, MBBS (Hons), FRACP
Geriatric Medicine | Preoperative screening | Inpatient Review | Postoperative Care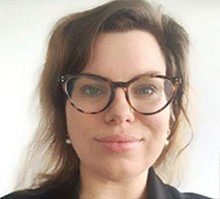 Dr Norris is a Geriatrician specialising in the care of older people who plan to undergo surgery. She is passionate about delivering high-quality care to her patients, focusing on their own wishes whilst working collaboratively with the surgical team.
Following a comprehensive geriatric assessment, Dr Norris can manage any pre-existing medical conditions, and other contributing factors, to optimise pre-operative health. She will review patients during their stay at hospital, and continue to follow their recovery after discharge.
Dr Norris treats patients in private and public facilities:
Prince of Wales Hospital
Prince of Wales Private Hospital
"The benefits of collaborative care between geriatricians and surgeons are now being recognised. Factors such as frailty, malnutrition and cognitive impairment are often underappreciated, but have a significant bearing on postoperative outcomes."
For appointments or more information call 02-8311-9615.
Support Team
Katrina – Practice Manager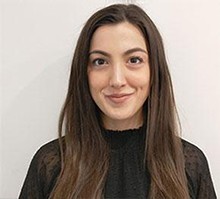 Katrina has a diverse and important role as the manager of Eastern Suburbs Surgical Specialists. Katrina co-ordinates the patient journey for our patients, as well as the implementing and managing the processes we use to provide world class medical care. Katrina is a highly motivated and hard-working member of our team who is on hand and on site to assist you.
Nicola – Medical Admin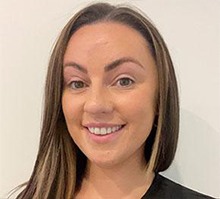 Nicola is an essential member of our team and may be your first person you speak to or meet when you contact our practice. Nicola manages our front of house operations including appointments, answering enquiries, surgical bookings and data management. Nicola is an integral member of our team who is always happy to assist you with enquiries and make your visit worthwhile.